What People are Saying About Gloria
Gloria takes feedback seriously. It helps her fine tune every speaking or training opportunity and it validates her content and delivery.
A Sampling of Client Feedback and Participant Reaction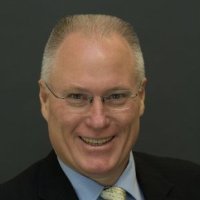 I just wanted to take a moment of time heading into the holiday season to thank you for helping me develop my professional network throughout my transition this past year!  Your keynote addresses and help with connections has been greatly appreciated! Plus, I really enjoy your keynote addresses and reading your blogs.  I always seem to pick up something new and interesting to try!   ?Patrick McNeil
I wanted to share with you how your training is still such a vital part of who I am and what I do today, over a decade after I first attended one of your Finishing Course for Executives programs. In my role at work, I provide oversight on products that my team of analysts produce.  We do a lot of thinking, debating, analyzing, and discussing tough problems.  One of the products we are currently working on is all about strategy and priorities — a very subjective matter that has required extensive discussions.  There are several people involved in these discussions, and we met together recently for a six+-hour brainstorming session to work out how all of these very complex, moving pieces fit together.
I suggested we use the brainstorming technique I learned from you (in 2001!) of writing every single idea on post-it notes, then moving things around as the best order emerged through our discussions.  We ended up with dozens of post-it notes all over the whole wall (we even took the pictures down for more room) and by the end of the day, we had narrowed things down to a solid layout that captured our conclusions.  It was a new technique for my teammates, who described it as "genius" and "brilliant".  My fellow Senior Analyst (who is an incredibly smart person with a PhD) told me, "That technique was a lifesaver.  We could not have done that today without it." So, I wanted to pass on the kudos I received to share with you a piece of the epilogue to one of your training chapters.  I have used so much of what I learned from you in every facet of my life, and am eternally grateful for your influence in my life.
Thank you for the wonderfully talented woman you are, and for sharing those talents with me.  ?Meredith Shake, Middle East Specialist, United States Department of Defense
"It was true a pleasure working with Gloria Petersen for Northeastern Illinois University's 21st Annual Business Etiquette Dinner and Seminar. Gloria's topics of discussion were very insightful, and her presence was one filled with energy and enthusiasm. Her delivery of the content was engaging and the interactive program facilitated interaction among the attendees. This was a fun and educational event for all!
It is obvious that Gloria cares about the professional execution of the event, as no detail was overlooked. She acted as a liaison between the Marketing Club and the venue to help prepare the menu and maximize the effectiveness of the program. Prior to the event, she arrived at the venue a day early to work with the event director and staff to ensure that the timing of the food service corresponded with the presentation. If you are looking for a speaker to educate or refresh your organizational members on proper business etiquette, I would highly recommend Gloria Petersen from Global Protocol. " —Nikki Ashmore, Student and President of the Marketing Club at Northeastern Illinois University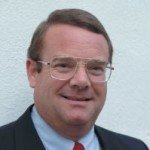 "Thank you for contributing to the success of the FEWA Annual Conference with your excellent presentation. I was very impressed by your approach to certain aspects of networking, and a number of attendees mentioned how much they appreciated your insights. I look forward to connecting with you in the near future"  —Brad Taft, Forensic Expert Witness (FEWA) Conference
"I co-facilitate a round table for senior financial executives. Finding interesting and useful topics can be a challenge with this particular group as they already have broad backgrounds and deep experiences from their lengthy careers. Gloria presented a very rich and thought provoking workshop on the importance of professional appearance, etiquette, the art of introductions, networking, and reminded us of the use of basic good manners. Gloria's style is very engaging, interactive, humorous and was well received by the group. Many that provided feedback were very thankful and appreciated the importance Gloria places on paying attention to details around social conduct and graces." —Gina Curtis, VP, Client Services, Right Management
"You received fantastic feedback, both objectively and compared to other workshops. On a scale of 1-5, you received 4.57. The average overall workshop evaluation was 4.47."   —Asian Pacific American Federal Career Advancement, Summit Committee, U.S. Department of Labor
"You have an energy and electricity that gets people engaged. I like the way you had the audience up on their feet and interacting, practicing the techniques and strategies you recommended. They were putty in your hands!"   —Chris Vicari, Job Search Consultant
"I first attended Gloria's 'Personal Power and Charisma' workshop in 2004, and I was hooked! Since then, I have hired Gloria for several workshops in different states. Over the years, I have used the techniques that I have learned from her and they have helped me boost my confidence whenever I find myself in an unfamiliar setting."   —Elida Sarmiento, President of the San Francisco Hispanic Affairs Advisory Council, Social Security Administration
"It was a real pleasure having you present at our Guadalajara conference. It was evident to me that the team was interested and engaged in the session."   —Bruce Nicholas, Vice President, HR, Molex
"The information you shared with our students on business etiquette and international protocol was right on time! The information was insightful and your enthusiastic delivery was appreciated. You are extremely professional and very knowledgeable in your craft! Many of the career center staff (including myself) have used some of your tips when we present etiquette workshops to student groups on campus! You definitely made an impact on our students and provided skills that we will be able to apply tour everyday life." —Kawana Williams, Director of Professional Development & Employee Relations, Florida State University College of Business
A sampling of student responses:
 "I feel as if I am better prepared to take on an interview meal. The event was amazing and everyone needs to experience a lesson like the one that was given!"
"The etiquette dinner was excellent and far beyond my expectations."
"One of the best things I have done in college. Very well put together."
"First class!!!"
"Ms. Petersen is very knowledgeable about etiquette. Her presentation was interactive and informative."
"I am really glad that I attended this event, since it showed me the importance of making the right impression in situations where anxiety might get in my way. Thank you for the opportunity to learn."
"Everyone was impressed at the depth of the subject matter you covered, and how engaging you were. Sometimes we forget how important the first handshake and introduction can be, and it was so helpful to have you guide us to understand how vital business etiquette can be to our personal and business images."   —Mickey Heinzeroth, Executive Director, Roscoe Area Chamber of Commerce
"Thank you for sharing your thought provoking and engaging presentation and discussion. I came away with many nuggets of wisdom and confirmation of some of my beliefs and courteous behaviors are timeless. I look forward to the potential of being in your presence and listening to your insights again in the future."   —Foster Williams, audience member
"I enjoyed the great insights you shared from the stage. As a beginning small business owner, I found the highlights you shared from your professional expertise to be very helpful and educational toward the human interaction and communication to be conducted in my business venture."   —Dennis Reeder, audience member
"I took your networking workshop this morning and landed a position this afternoon! I find myself nervous networking and often feeling shy. With renewed confidence, I came home and called a potential employer that I had sent my resume to previously. I used your tips. Some of the protocol ideas were new, enjoyed the opportunity to practice networking, and giving us technologists tips on how to act and be socially more interactive were my highlights."   —Donna Claude, participant
"What you do is very much needed in today's society. Being born in Poland, I was raised in a strict European household where being disrespectful (for example, calling an elder by their first name) or not having proper etiquette was unacceptable. I absolutely see incredible value in what you do."   —Marty Urbanowicz, EA, CCPS, Rock Martin Wealth, Inc.
"I would like to offer you a heartfelt thank you from myself, and on behalf of my members. Your presentation was absolutely incredible, very well thought out, planned, and executed. It not only got the new members excited, but it also was very refreshing for members who had attended your sessions in the past."   —Faheem M Baig, Beta Alpha Psi
"Thank you very much for your excellent presentation "Understanding and Improving Cross-Cultural Interactions," which you delivered to the Institute of Internal Auditors International Conference in Chicago. Among the 2,000 attendees from 75 countries who came to your session, we received numerous comments on how useful and insightful your presentation was for their personal and professional development. The professional training and consulting work which you do, in my opinion, fills a critical void in our workplace today."   —Myles W. Crane, CIA, CFE, Institute of Internal Auditors, Program Co-Chair
"I was one of the lucky people to be in the thirteenth Business Etiquette dinner sponsored by Northeastern Illinois University, and was actually sitting right in front of you. I wanted to personally send you a note to thank you for sharing your vast knowledge with us. I learned things that I know will be exceptionally important once I graduate. Thank you for your patience during the seminar, there were a few disrespectful students, but you managed to impress everybody."   —Andrea Belard, Student
"I want to thank you for presenting at our sales and marketing conference. The survey results demonstrate that your presentation on "Business Presence" was very popular with our staff and I personally picked up a number of points that I have already used."   —Diane H. Ramsey, Managing Director, Sales Strategic Accounts, Alliant Energy
"It's not easy for college grads to make the transition to a corporate, customer-focused work environment.  We wanted to give our new hires that extra boost of confidence that comes from knowing how to conduct themselves in a professional, business-like manner. The etiquette training module was very well received by our new hires, and all of our objectives were met."   —Walt Marston, Manager of Sales Development and Training AFP, Sun Microsystems, Inc.
"I just wanted to thank you once again for delivering a fantastic program on business etiquette and protocol.  Your informative presentation will be very useful to me throughout my professional career and personal life.  Your professional and approachable style made the presentation fun, and extremely useful."   —Bob Spina, Business Program Facilitator, Disney Institute – Professional Development Programs
"A successful workshop would be an understatement. People here are still buzzing around about it, thanking me, and putting in lots of bids for the dining etiquette CD you gave us."   —Kristy Kelly, Senior Training Consultant, Dale Carnegie
"Thank you again for the great seminar you put on for our account representatives. Your customization of the agenda made the seminar more meaningful, the pace was perfect, the lunch tutorial was fun as well as instructive, and the feedback we received was excellent."   —Larry M. Stege, Vice-President, Chicago Metro Sales and Marketing Manager, First American Title Insurance Company
"We all enjoyed your presentation so much! I was amazed at the names you remembered and the topics of conversation. To put this into your networking presentation was perfect."   —Tracy Voytek, President, Professional Women's Group
Need more examples?
A spiral bound anthology (over 300 pages) of testimonials, evaluations and endorsements
from 1985 to present, is available upon request for the cost of printing.
Contact [email protected]