Are you planning a convention,
retreat, or
in-house training?
If yes, Gloria will work with you to promote and deliver a content-driven program that is fun and interactive. This menu selection offers samples of Gloria's most popular programs that can be utilized as described or customized to meet your needs. For example,
If impressive dining decorum over meal meetings is the need, she will work with your caterer or the restaurant staff to make sure the seminar (tutorial) addresses all aspects of meeting with clients or staff over meals—from orchestrating the meal meeting and dining decorum to wine selection and toasting protocol.
If an overall image makeover is needed, she will work with local experts (e.g., fashion, cosmetics, hair) and design a program to meet this need.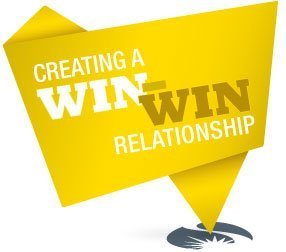 Gloria's Win-Win Model
Gloria will present a professional image as she delivers a dynamic program. There will be no surprises. If there is an opportunity to promote your company or your sponsor, Gloria will gladly make it happen through her newsletters and social media. You will be given reprint permission to use excerpts from the customized handout in your on-line or in-house newsletter. If a debriefing is requested, Gloria will conduct the briefing and send you the results.
How Gloria Will Partner with Meeting Planners/Professionals
Your client is your client. Leads or further work opportunities that result from the relationship will be turned over to the meeting planner/professional (or speaker's bureau) for follow-up. Gloria will keep you informed at every step. You will be sent a copy of any handout prior to the program for approval so you can be assured that you are appropriately recognized as the key contact. Every contact that is made and every question asked regarding future or follow-up work will be shared with you. You will be notified immediately upon Gloria's arrival and at her departure so that you can rest assured that she arrived and delivered the program as contracted. If you have an emergency resulting in another speaker having to cancel, Gloria will make every effort to assist or offer a program that fills that void. If a testimonial is offered, it will be posted with a link to your website (if a link is requested).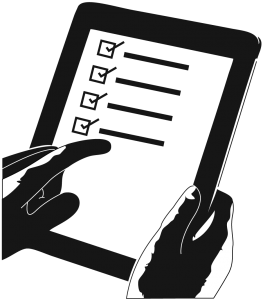 Proposal Step and Logistic Preferences
Not sure what you want? Request a preliminary proposal (or working copy). Once your needs are identified, Gloria will submit a final proposal with seminar options and an investment menu. This final proposal, which Gloria will submit for your approval and signature, will contain in detail the topics to be covered, contact person(s), processes, handouts, training options, menu, travel expenses, timing, and terms.
Needs and logistics vary. The following is a list of Gloria's preferences for organizing the event and setting up the room. And since needs and logistics vary, she welcomes your input and adjustments.
The room size should accommodate the size of the audience and the comfort level of the participants. Table seating is preferred for training modules or programs that exceed 90 minutes.
The preferred table arrangement is crescent (round tables) or chevron (rectangular tables positioned at an angle). Note: Round tables should be arranged with crescent seating to allow for unblocked viewing of visual aids and platform presentations.
The client provides any equipment needed for the seminar presentation (e.g., LCD projector, flip chart, video player, lavaliere mike).
Gloria will provide a laptop or flash drive to conduct PowerPoint presentations.
Special arrangements needed or required should be noted prior to the seminar.
The client handles logistics and food-related expenses for tutorial meals.
Travel arrangements are to be made by the client unless other arrangements have been made. Travel arrangements should include two overnights (for a one-day engagement), one round-trip airfare (business class), ground travel expenses (airport shuttles or taxis), and a modest per diem to cover two meals per day. Because air travel is unpredictable, early arrival on the day before an event is required. If the program requires more than one day, additional overnight accommodations will be added.