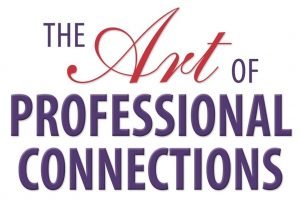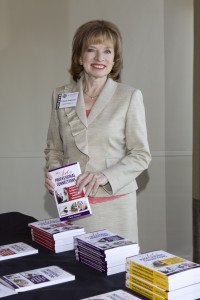 Gloria's goal is to create a legacy of books, training modules, and other materials that will inspire current and future generations of business leaders to create a greater understanding of what it takes to be "professional," and to provide resources for companies to generate a positive image in the marketplace. Also visit ArtOfProfessional Connections.com for a" look inside each chapter."
Book Series: "The Art of Professional Connections" 
A Series of Four Titles (Soft-Cover and Kindle)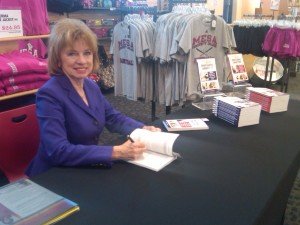 A must-have series of guidebooks that helps you achieve the highest level of personal and professional leadership skills. The four-book series, The Art of Professional Connections, is the perfect curriculum companion and career resource guide. Each chapter of each title begins with objectives and closes with a discussion review quiz. Personal stories, examples, and tips support points throughout the books. The teaching and the learning are made easy! And the index at the end of each title helps you find what you need to know FAST!
"The Art of Professional Connections," is Gloria Petersen's four-book series, which focuses on business communication strategies and skills.  This series utilizes the expertise of corporate executives and industry experts to ensure that readers receive the best available information.  Most importantly, this whole series is about being prepared, about creating the right conditions and the best atmosphere for solidifying relationships with clients, customers, prospects, and employees.
Visit ArtOfProfessionalConnections.com for details about
the book series, endorsements, and for a "look inside the chapters."
Our Team of Experts have provided personal stories, examples, and tips support points throughout the books.
The research is all done for you!
Soft Cover and Ebooks are available at Amazon.com
Seven Steps to Impressive Greetings and Confident Interactions is a guide to establishing and managing relationships by acquiring the presence and developing the interpersonal skills needed to advance in a competitive business environment. This title focuses particularly on the realm of approaching with a powerful presence as you meet, greet, and interact with people in a professional and confidence-inspiring manner, and it is a prerequisite to the next three titles.
A fantastic read – The Art of Professional Connections is constructive and to the point.  Gloria has managed to capture the essence of "personal conversation in prose," which is so natural and flowing that you feel she is speaking directly to you.  In seven very easy steps you learn that "You are your business!" and how to successfully project yourself so that everyone else knows it too.'  ?Maryanne Weiss, President of Gustare Ltd.
Success Strategies for Networking In-Person and Online identifies a wide range of mingling and networking options. It addresses your in-person interactions and presents strategies for success. It also emphasizes the importance of building your online presence with care and protecting your reputation. It is strongly recommended that you use this book as a preparation tool for ensuring successful interactions at networking events.
No more excuses! Learn what top business leaders know and use every day. Follow the path that is straightforward to bring key influencers and business contacts into your life through positive impactful networking. Ms. Petersen wants everyone to be a winner and she gives you the tools to achieve success. Success Strategies for Networking in Person and Online is a teaching tool that can transform one's life both in business and personal interactions. Her style is one of openness, sharing personal stories, and practical steps that are invaluable and easy to incorporate. She is clear on what kind of personal exchanges work and what kind do harm to one's status. Everyone from seasoned business execs to college grads need this book to set themselves apart and shine! ?Christine Jurich, Corporate Recruiter
Dining Strategies for Building and Sustaining Business Relationships takes you step by step through the details of a successful business meal. It addresses orchestrating and managing logistics, showcasing manners, and handling mishaps. The book also provides tips on everything from arranging a meal meeting and strategic seating arrangements to wine pairings, the ritual of toasting, and global dining. Use this book as a preparation tool for ensuring a successful business meal meeting, whether casual or formal.
Dining Strategies is a road map for the often intimidating world of business entertaining. The book succeeds at empowering readers to conduct themselves knowledgeably in various business situations. The topics covered in the book are essential elements of the professional world and require continuous polishing and practice. ?Carla Edelston, Senior Associate Director, Career Management Center, Kellogg School of Management, Northwestern University
Event Strategies for Successful Business Entertaining addresses the basics of organizing business events—everything from cultural events and sporting activities to conferences and trade shows. You will learn what you need to know about "staging, hosting, and participating" at these events. It provides a step-by-step guide from the initial planning stages to the last and most important step afterward, the debriefing. It provides strategies and tips to put you at ease whether you are the host or guest, a participant or merely a spectator.
Event Strategies for Successful Business Entertaining is packed with advice and resources for anyone appointed with the unexpected task of planning an event. It's a guide for putting together a meeting or event that provides insights on everything from hiring the caterers to hiring the speaker. Reading this book gives you a point of reference and leaves you free to create an event with your own special touch. Plus, you will feel more informed when dealing with meeting professionals and bureaus. ?Rob Carsello, Lecture Agent and President, Speaker Resource Center
Email us for additional "bundle" and "bulk order" discounts.

 Order Your Copy Today from Amazon.com


As an Author, What Gloria Will Also Do for You:

Articles:  Newsstand/Trade/Online Magazines, and Corporate Newsletters
Provide content for your publication, newspaper article, magazine feature, or television show

How?  Gloria has served as a contributing editor for a wide range of magazines and corporate newsletters. She has created exceptional career aid booklets of tips, electronic books, and special reports.
Our newsletters will keep you informed and
up to date on workplace/career tissues and trends.
Don't forget to join our mailing list!