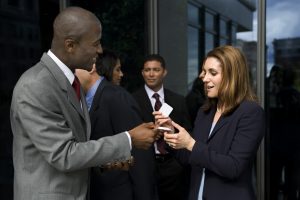 How to Mix, Mingle and


Network Like a Pro
Prepare Your Team for Every Opportunity to Build Relationships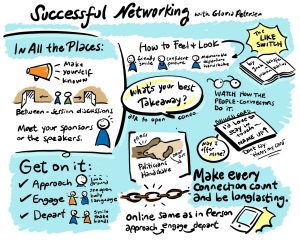 How often have you walked into a networking event and quickly felt awkward?
Before you can effectively network, you must learn how to mix and mingle with ease. And before you can mingle you need to overcome any perceived barriers or awkwardness.
To complicate things further … just how good are you at handling a beverage, a plate of hors d'oeuvres and handshake all at the same time?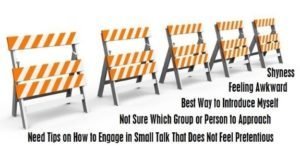 All you need is a strategy.
Discover how to …
? Identify and get beyond networking roadblocks.
? Enter a venue, read the room, and make your approach.
? Avoid "unintentionally" offending an attendee.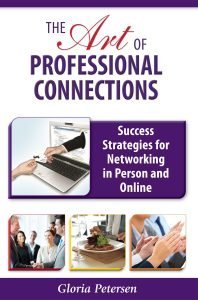 Class Structure
You will practice each phase of the training. By knowing, practicing, and engaging the interaction tips and formulas, you will project a commanding first impression, perfect an impressive greeting (from name exchange to handshake), engage in a dynamic interaction, and depart with a follow-up plan. Success Strategies for Networking in Person and Online serves as your class handbook.
This seminar is a popular breakout session at a conference.
Timed perfectly before your conference reception,
it will help members and guests get connected.
Gloria held the audience's rapt attention for one hour and within that time, through demonstrations and practice, had everyone leaving the room at the end of the session feeling significantly more confident and actually looking forward to their next opportunity for social networking. —Arizona Department of Housing
Bring this seminar to your organization
Contact us for details.