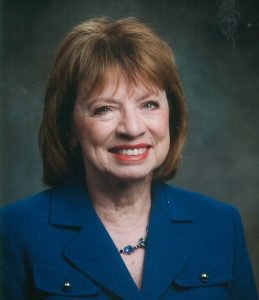 Inspirational Speaker
Seminar Leader
Trainer
Consultant/Coach
Event Specialist
Gloria Petersen, CPP, has dedicated over three decades (1985 to present) to her work and passion. During this time, she founded Global Protocol, Inc. (1999 to 2018).  Prior to 1985, she spent sixteen years in civic and corporate roles developing her professional presence, business etiquette and international protocol experience. After her stint in the corporate world, she received the industry-related training and certification needed to develop her entrepreneurial vision. These experiences gave her the groundwork needed to develop her company. She now dedicates her time to passing her expertise on via authorship, seminars, and training.
Gloria is a multidimensional expert that has touched many lives over the years. Through her talks, presentations, consulting, and training programs, thousands have unearthed the secret to projecting their personal presence with charisma, power, and poise in their business and personal lives. She has created an arsenal of programs and speeches that have and will continue to inspire people to see life's obstacles as opportunities to grow and emerge stronger, smarter, and more determined than ever to live life to the fullest.
Audiences are energized by Gloria's down-to-earth style because she inspires them to take control of their careers and to serve as role models for others. The customized seminars, workshops, and programs have a proven track record for teaching individuals how to develop the social intelligence necessary to inspire, lead, and succeed. These are the ultimate business skills for building long-lasting relationships with co-workers, management, and customers. Gloria's presentations and training programs range from upgrading your image and interaction with others … to how to make challenges work for you not against you.
Published Author: Gloria Petersen is the author of the four-book series, The Art of Professional Connections. This professional development series was written for readers pursuing business careers where confidence, charisma, and communication are vital. It is also written with CEOs and members of management in mind who wish to present themselves as a role model example in the eyes of their staff, clients, and the public. The entire series covers strategies for impressive greetings and interactions, for networking in person and online, for building and sustaining relationships through dining, and for successful business entertaining. Gloria has also published many articles and continues to serve as a contributing columnist for magazines, trade publications, and corporate newsletters.
Media: Gloria has appeared in numerous media interviews. Highlights include  hosting the FOX television series, "Image of Success," ~ Network television appearances include CNBC's "The Power Lunch," FOX News, ABC News, CBS News, NBC News ~ Served as an etiquette judge on The Learning Channel's reality television show, "Faking It," (a segment was featured on The Oprah Show) ~ Served as an etiquette instructor for Common Threads (program for underprivileged children), which was televised on "The Today Show." Visit Media Interviews for details.
History and Training:  Gloria received her Certificates of Attainment from the The Protocol School of Washington® and The Professional Image Institute, followed by extensive training from Dale Carnegie and Associates and The Color Studio. Credentialed as a CPP (Certified Protocol Professional), Gloria continues to focus on keeping her knowledge current by conducting surveys, attending frequent symposiums, and monitoring the business climate for emerging issues.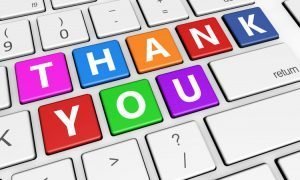 Thank You to my Advisory Board Members for years of insights and support.
Cheryl Valdex Barsanti

, Concierge Exhibitor Services Consultant

Tina LaCroix Hauri,

Chief Information Officer Consultant 

Adele Hodge

, Executive Producer |The Purpose Portfolio, LLC

Evelyn Santos Howell,

Retired Global Business Practices | Sara Lee 

Horst M. Kniesel

, Retired First Vice President | JP Morgan Chase Bank

Karen Lamb

, Communications Professor | University of Maryland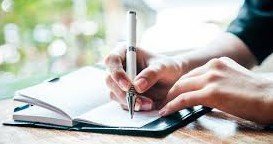 Gain from Gloria's life as a persevering entrepreneur, exemplary survivor, dedicated mother and grandmother, and giving volunteer in her career and life journal. These ongoing life excerpts serve as the basis for her next book.